Weight Management for Dogs
#1 Seller - Premium Mix
Premium Mix for weight management for dogs is an excellent choice for pet owners who want to ensure their canine companions stay healthy. This premium mix of raw pet food contains only the highest quality proteins, essential vitamins and minerals, and nourishing fats in order to provide your dog with the proper nutrition they need. The combination of lean meats and vegetables ensures your pup stays full longer while encouraging a healthy metabolism. Additionally, this pet food does not contain any artificial ingredients or preservatives - so you can trust that your four-legged friend is receiving only the best nutrition available.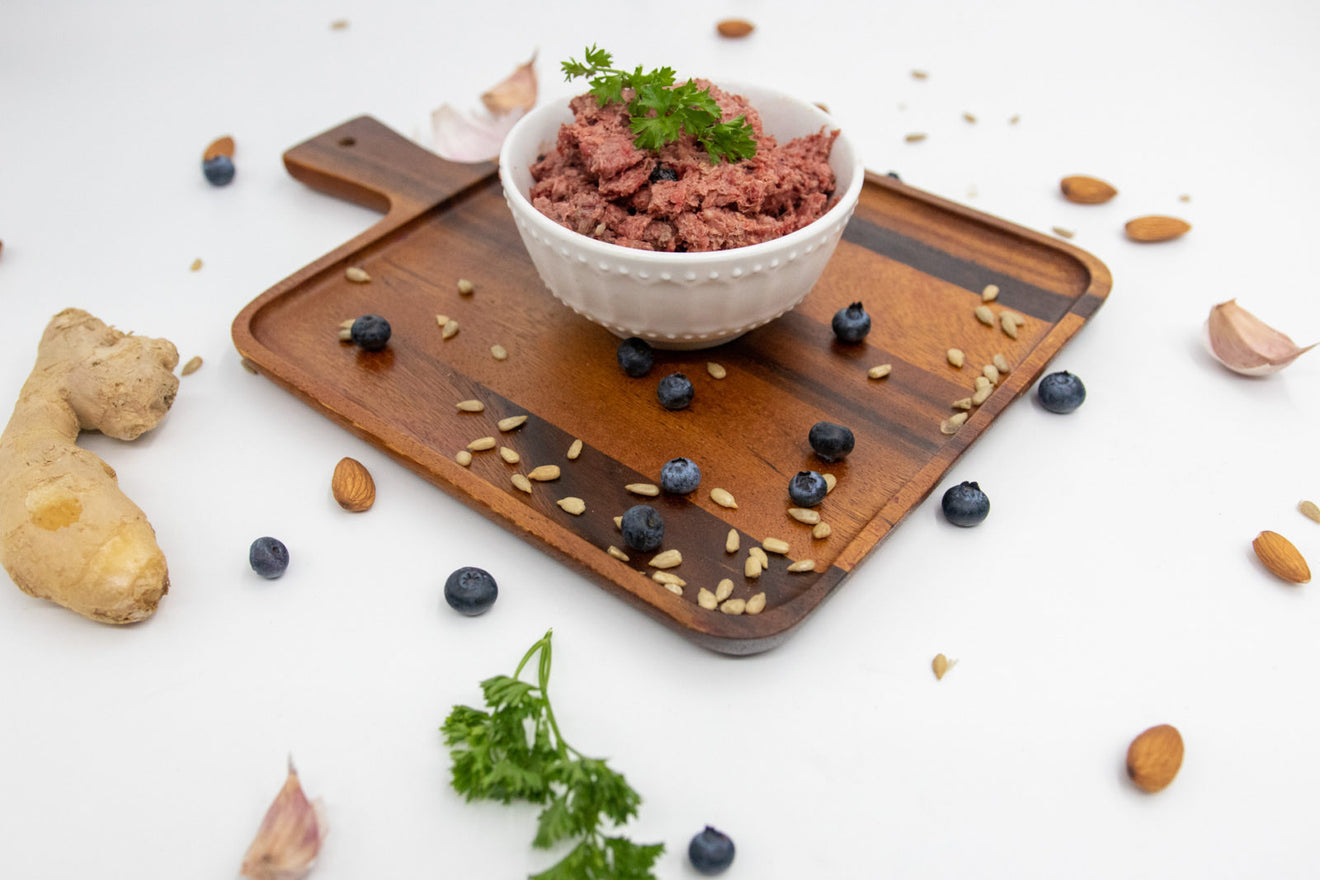 Turkey Mix
Turkey Mix is a raw pet food that provides all the essential nutrition for your dog's wellbeing. Packed with high-quality proteins, essential fatty acids, vitamins and minerals, this diet helps keep your pup healthy and strong. Not only can it help maintain a healthy weight without overfeeding, but its natural ingredients also aid in proper digestion and absorption of nutrients. Furthermore, this raw food diet will promote a glossy coat and supple skin as well as provide your pup with all the nourishment they need to stay vibrant and active.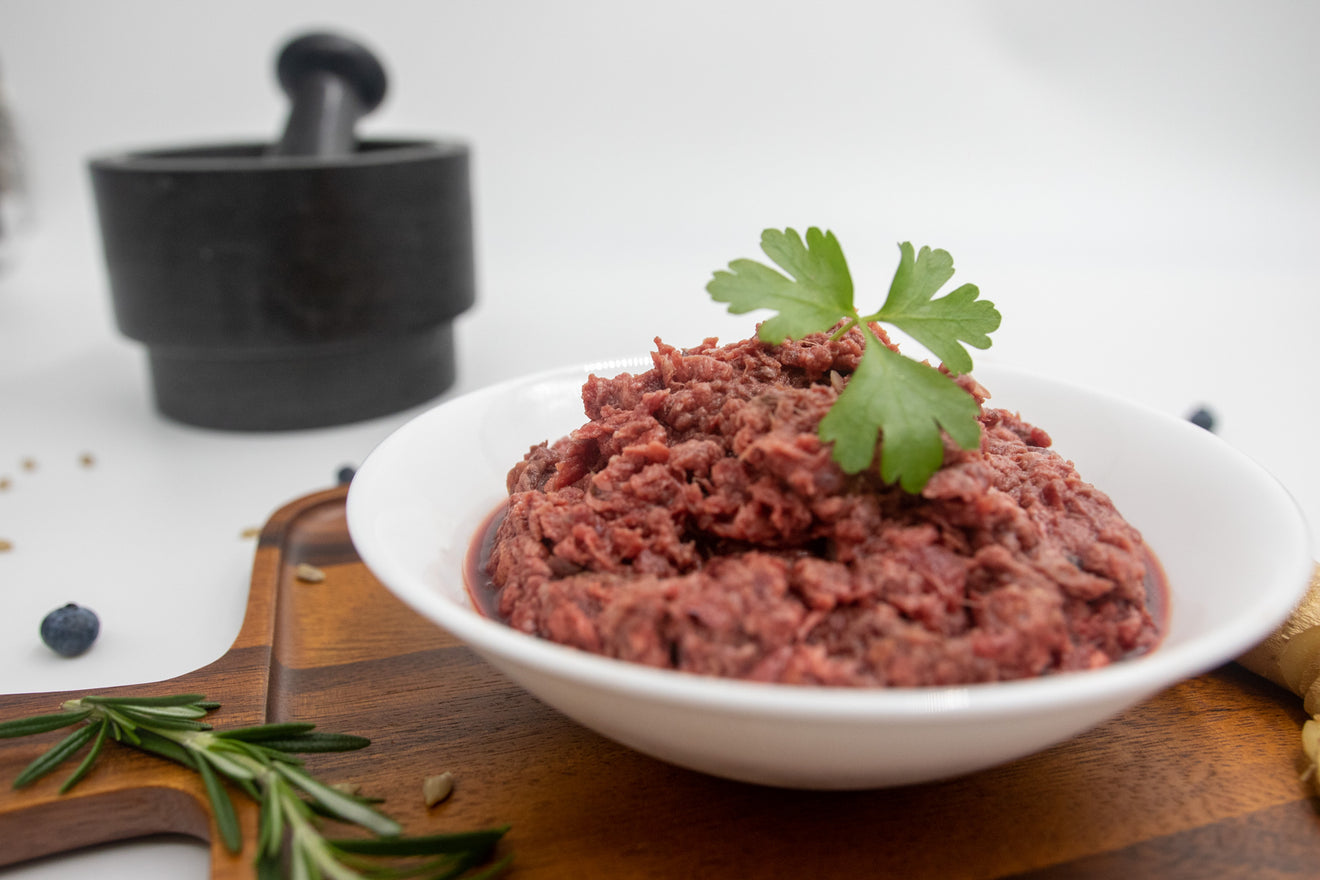 Basic Mix
Basic Mix provides your pup with a nutritious raw diet that can help keep them at a healthy weight. Packed with high-quality proteins and essential fatty acids, this meal ensures proper digestion of nutrients while providing the perfect amount of calories to prevent overfeeding. This diet will supply your dog with the energy their body needs to remain in optimal health, giving you peace of mind that your furry friend is getting all the nutrition they need to stay healthy and happy."
Veggie Blend
Veggie Blend is a great option for helping dogs maintain a healthy weight. Rich in vitamins and minerals, it provides essential nutrients while keeping calories to a minimum. The blend contains carrots, beets, cucumbers, lettuce, spinach, zucchini, and more - all of which are low calorie and packed with fiber to help keep your pup feeling full. With its balanced mix of fresh veggies and no artificial flavors or preservatives, Veggie Blend is the perfect way to give your furry friend the nutrition they need without excess calories.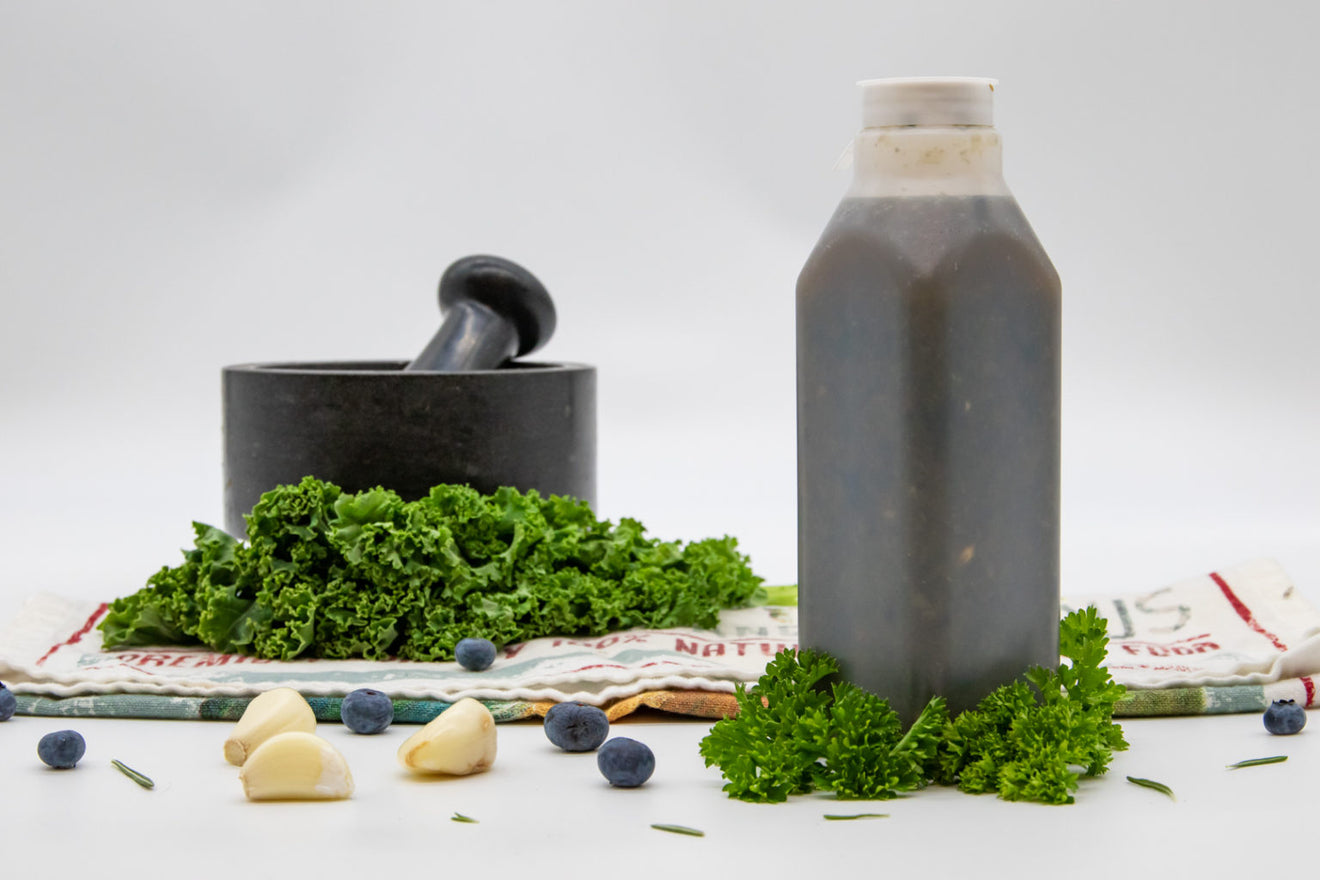 Learn How Much to Feed
Feeding raw dog food can be a little overwhelming at first. Where do you start? As you probably guess, what to feed and how much depends on the dog. We created a Feeding Calculator to make this much easier. In additions to learning how much to raw dog food to feed, you will receive helpful meal suggestions with coupons.
How Much Should Your Dog Weigh at its Current Age?
What stage of life is your dog?
Product Recommendations
Be your dog's hero and start them on raw dog food.