Pre-made Dog Food
Using BJ's Special Formulated Dog Food Recipes
Basic Mix
Introducing our extraordinary Basic Mix: a meticulously crafted blend of fresh ground chicken (including bones), beef, pork, tripe, spleen, liver, and kidney. This thoughtfully balanced meal ensures optimal health and flavor for dogs and puppies alike. Treat your furry companions to the pinnacle of dog food recipes!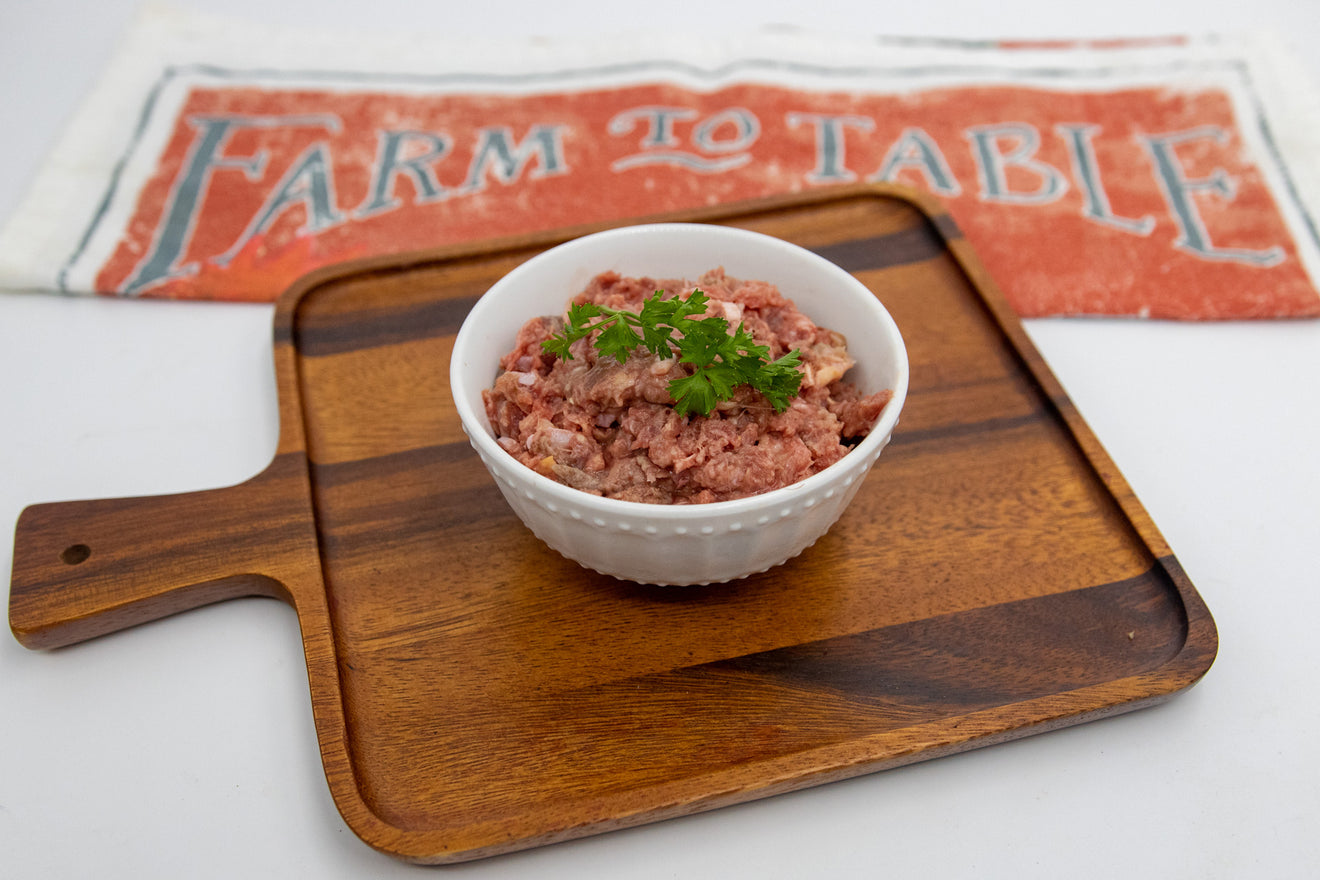 Beef Blend
Beef Blend is pasture-raised beef, bone, tripe, and organs for dogs and puppies. It is freshly ground, frozen, and deliver to your door! If you are feeding only beef, it is recommended to add Fresh Goat Milk from grass-fed goats to get all the nutrition your dog needs for the long term.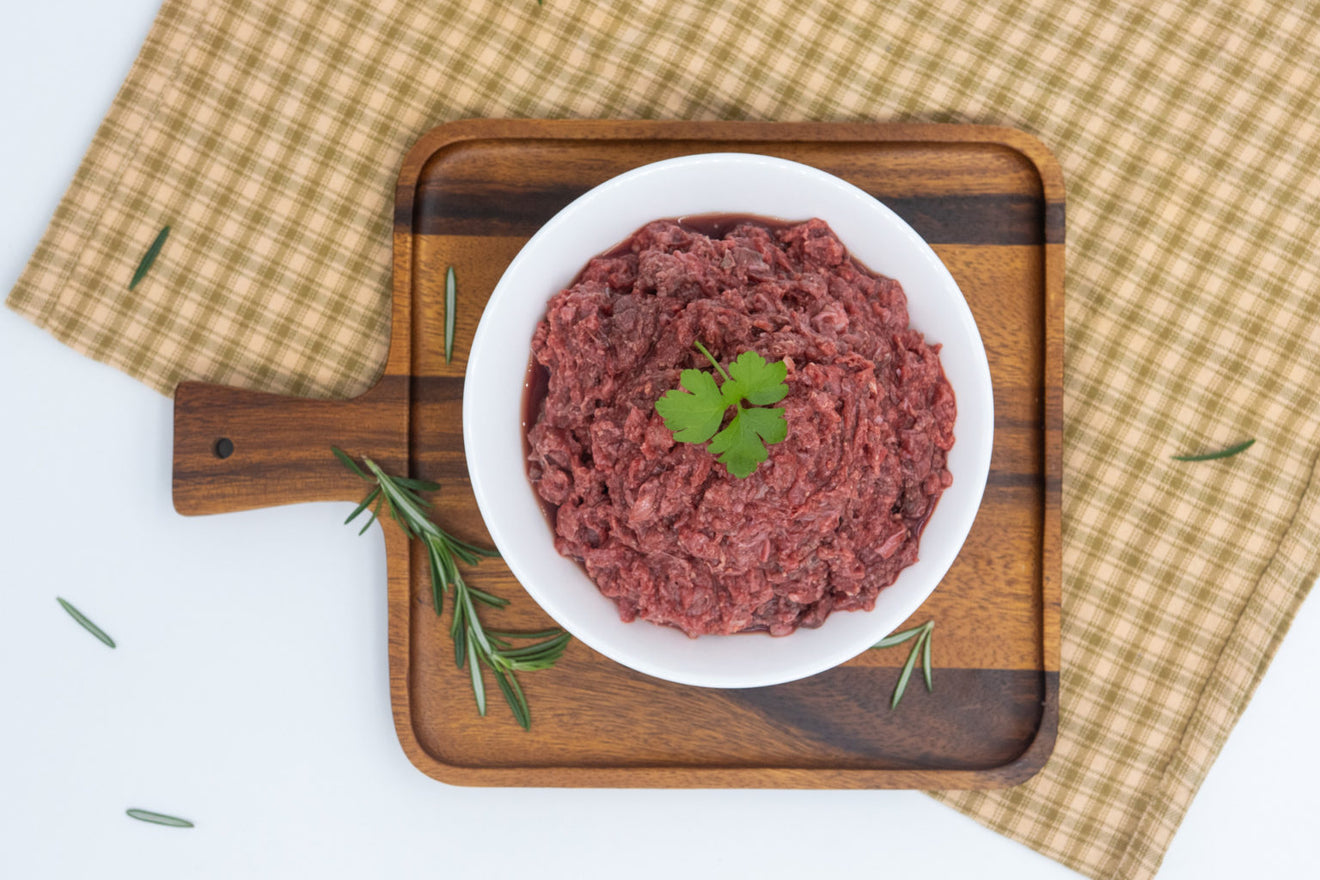 Cat Food - Premium Mix
We talk a lot about dogs on BJ's website, but we have something special for cats. We get wonderful feedback from cat lovers about our Premium Cat Food. It is a blend of chicken, bone, chicken organs, turkey, turkey organs, & fish. They love it, but if you are thinking of making it a staple in their diet then you should add the Fresh Goat Milk from grass-fed goats to their food.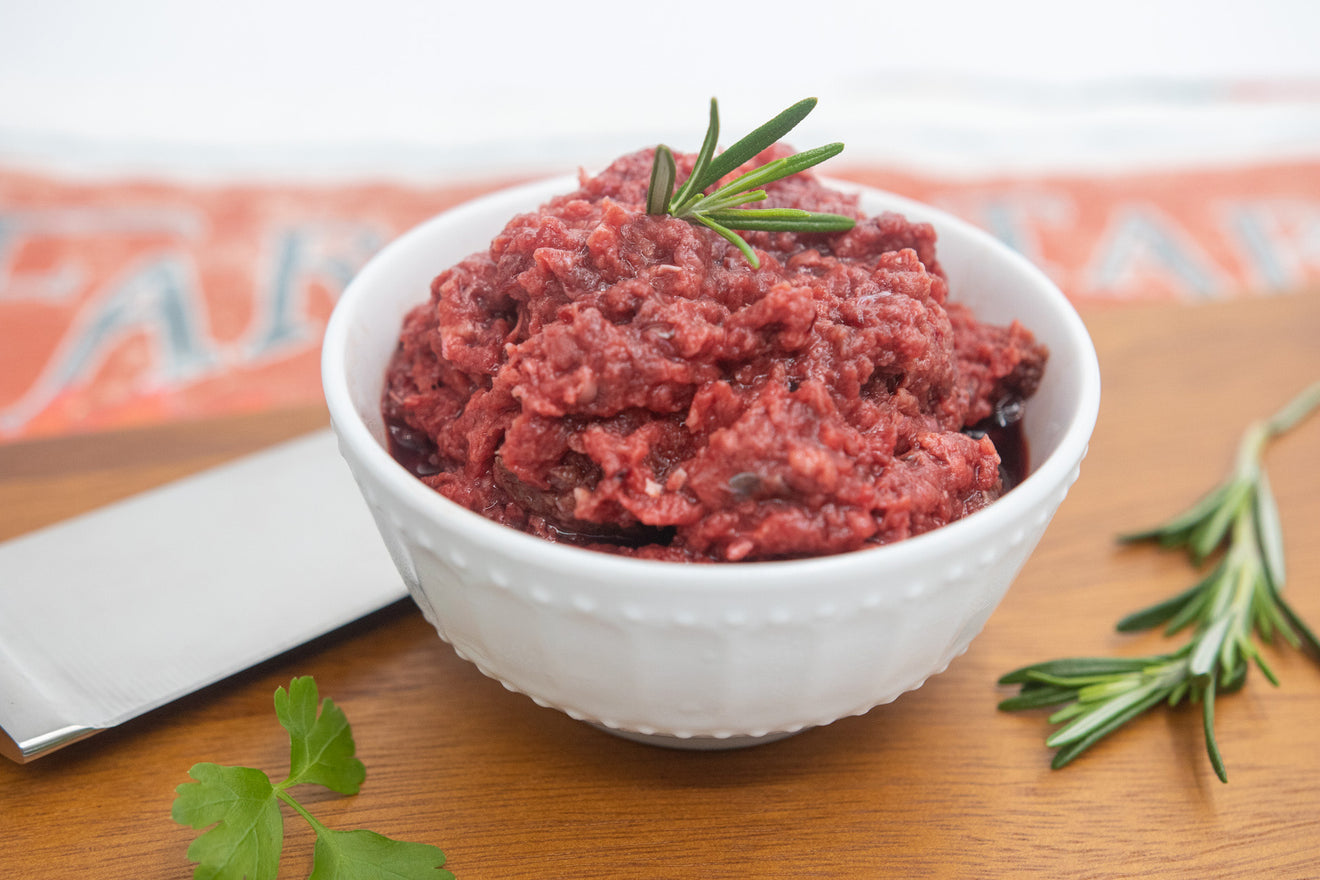 Mama Mix
Mama Mix is a blend of chicken, beef, goat, and herbs for a great milk-producing booster for a new mom with puppies. It also has extra calcium added to help lactating mothers keep up with her growing puppies.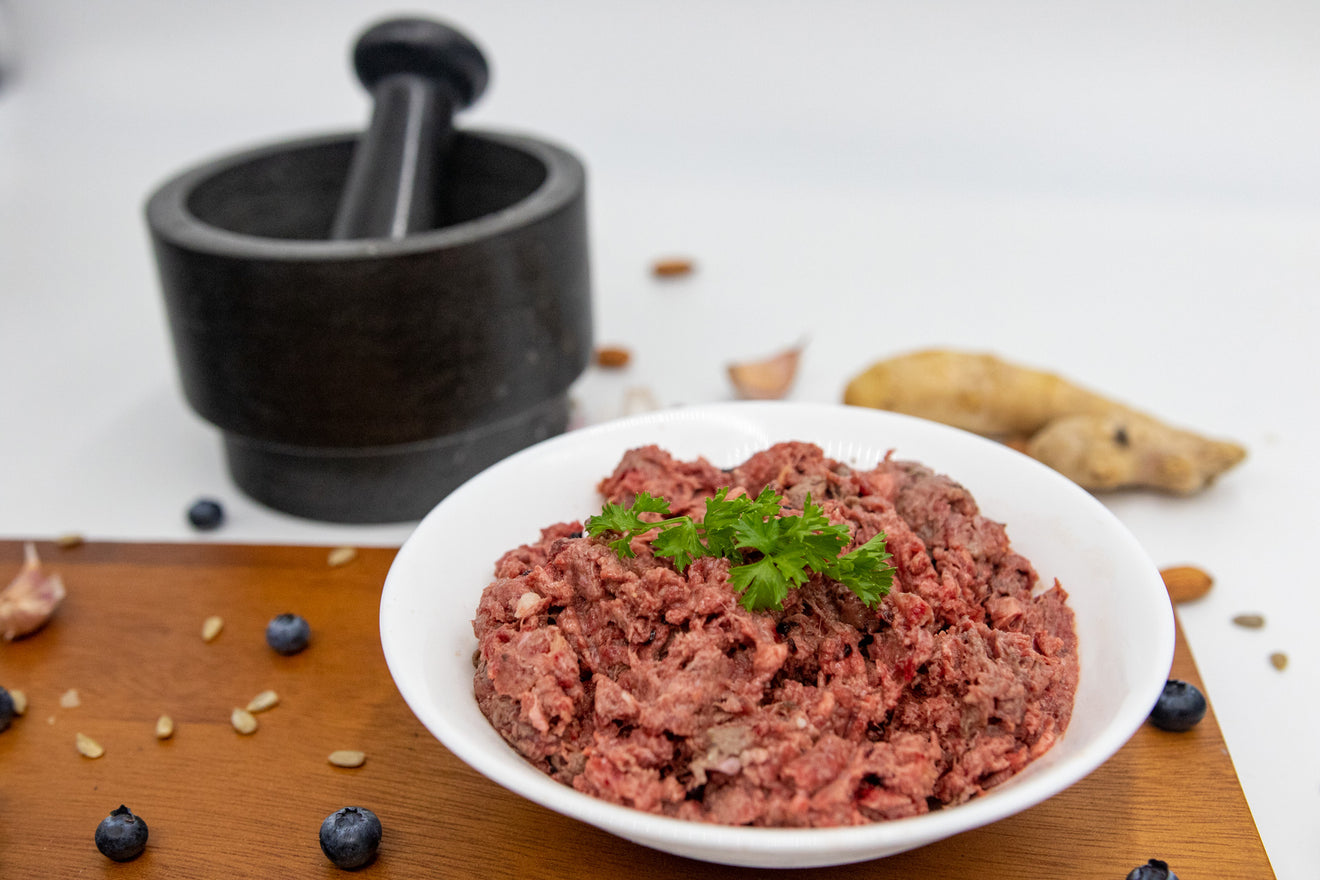 Premium Mix - Dogs
BJ's Raw Premium mix for dogs and puppies is freshly ground whole chicken, bone, beef, tripe, Wild Caught Alaskan Salmon, pork, spleen, liver, kidney & Veggie Blend.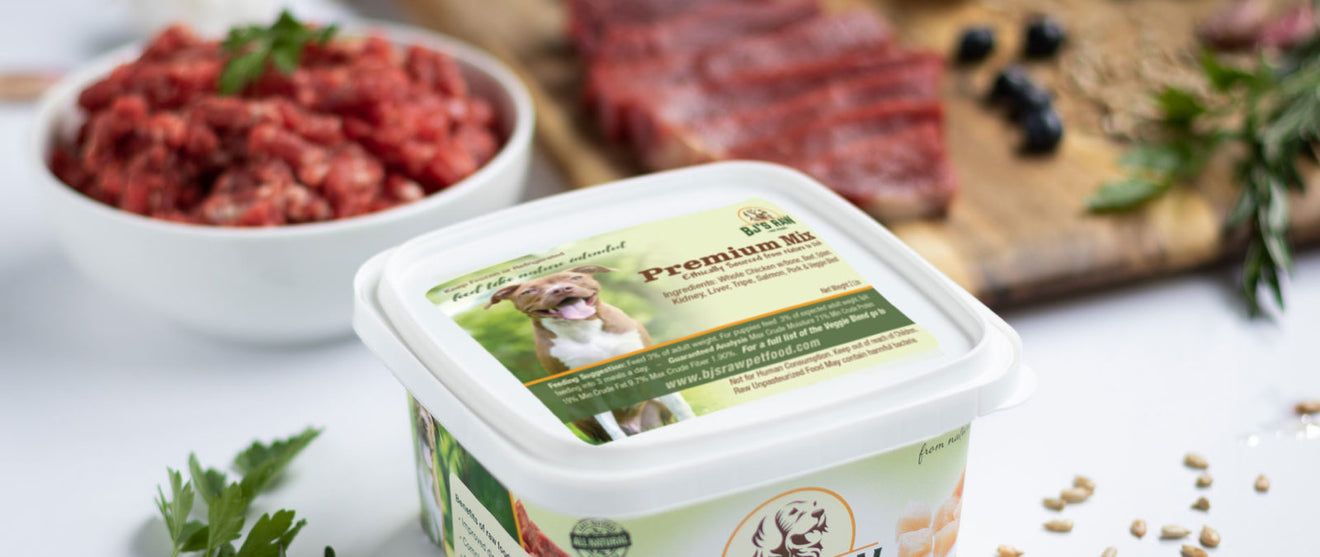 Turkey Mix
The Turkey Mix includes a whole turkey including bones, beef, pork, tripe, spleen, liver, kidney, lung, plus supplements. The Turkey Mix contains the Veggie Blend.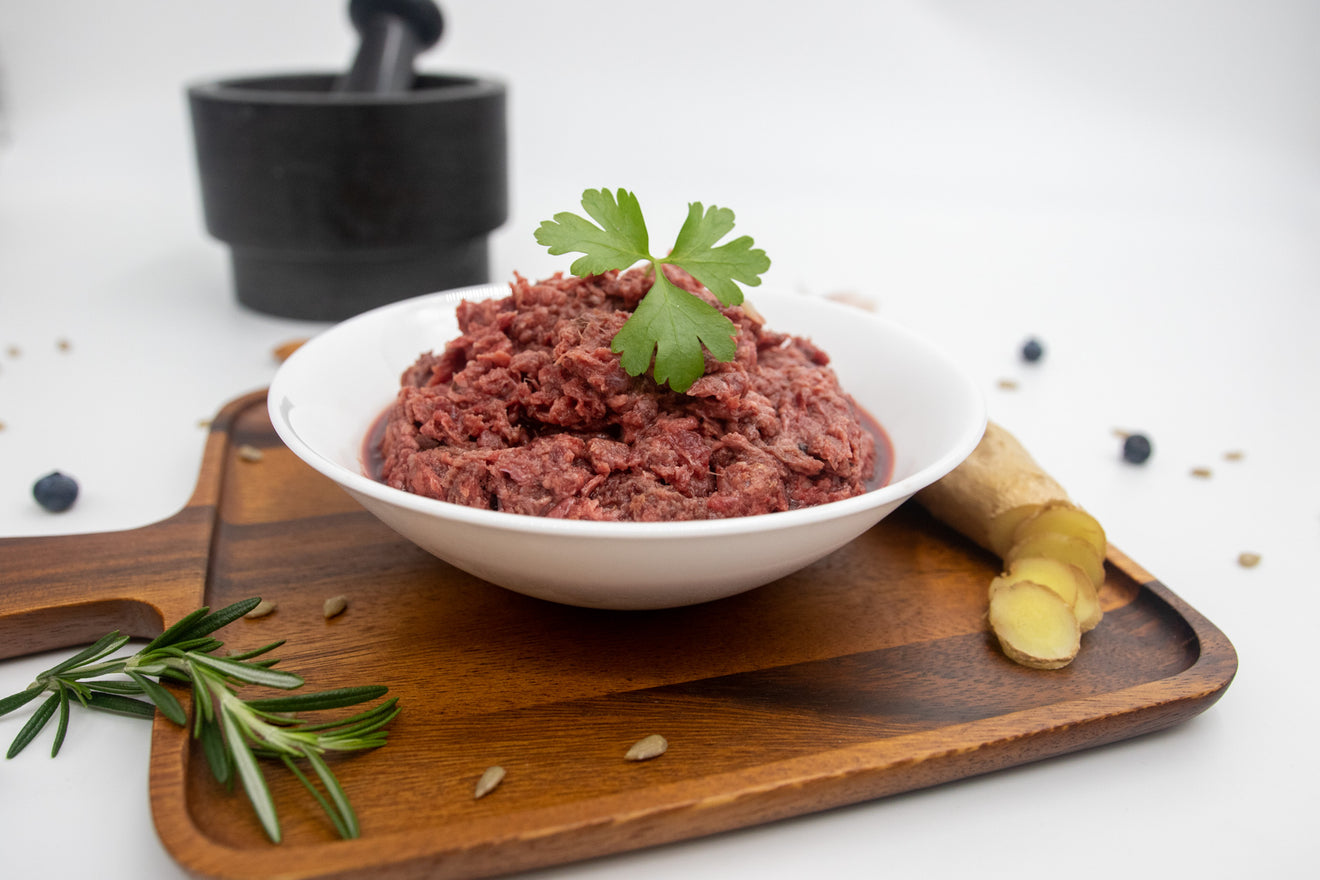 Puppy Mix
Our Puppy Mix is a blend of Chicken, Chicken bone, Chicken organs, beef, tripe, spleen, liver & kidney and pork ground extra fine with goat's milk added. Puppies love it! Makes a Great starter food for weaning puppies off of mom.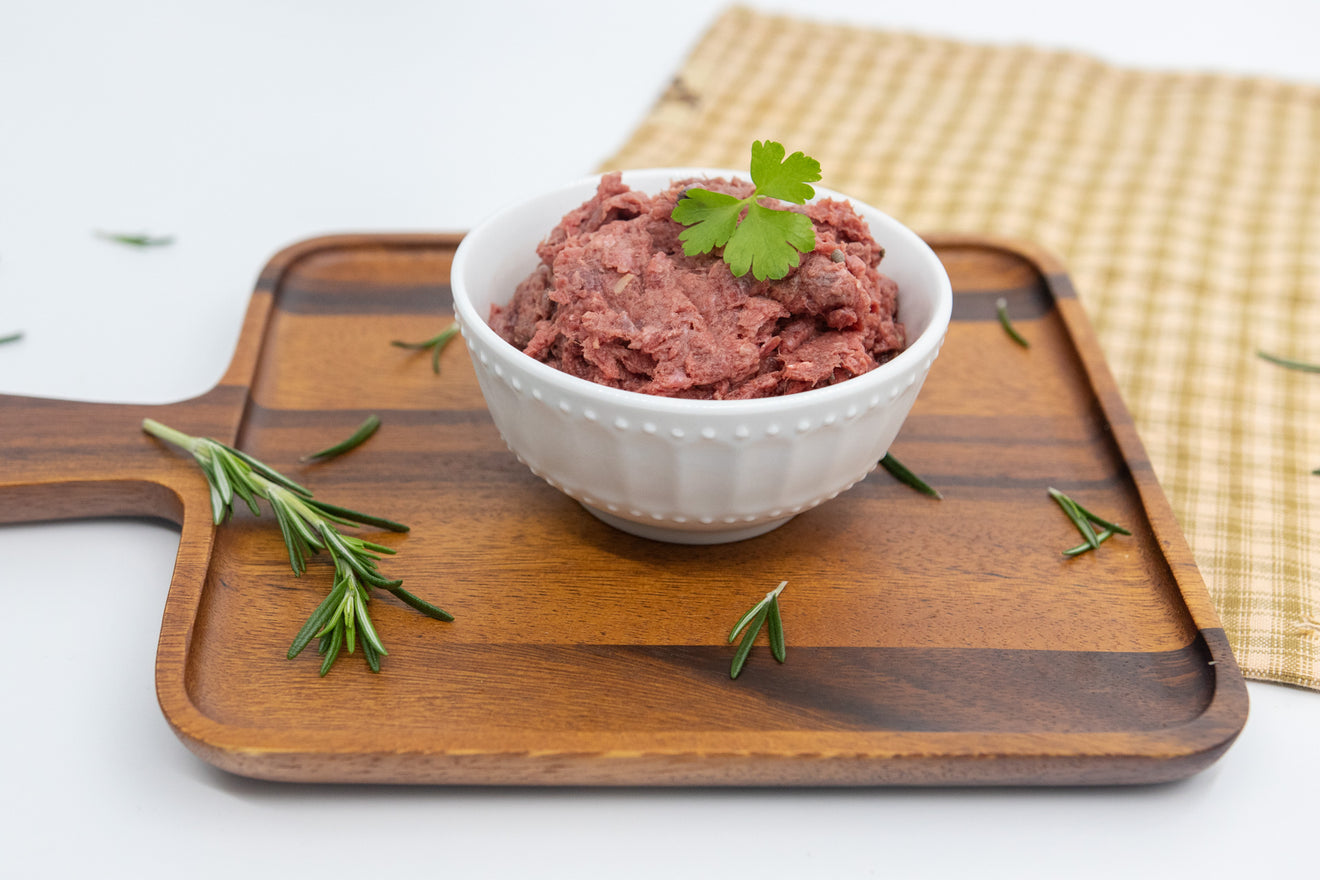 Veal Blend
BJ's Veal Blend is a nourishing and wholesome meal made from premium, milk-fed calves. This blend includes bone, tripe and organs, making it an ideal choice for dogs with allergies or digestive issues. Rich in vital nutrients, proteins and essential vitamins needed for optimal health and wellness, this veal blend provides your pup with the essential nourishment they need without compromising their health!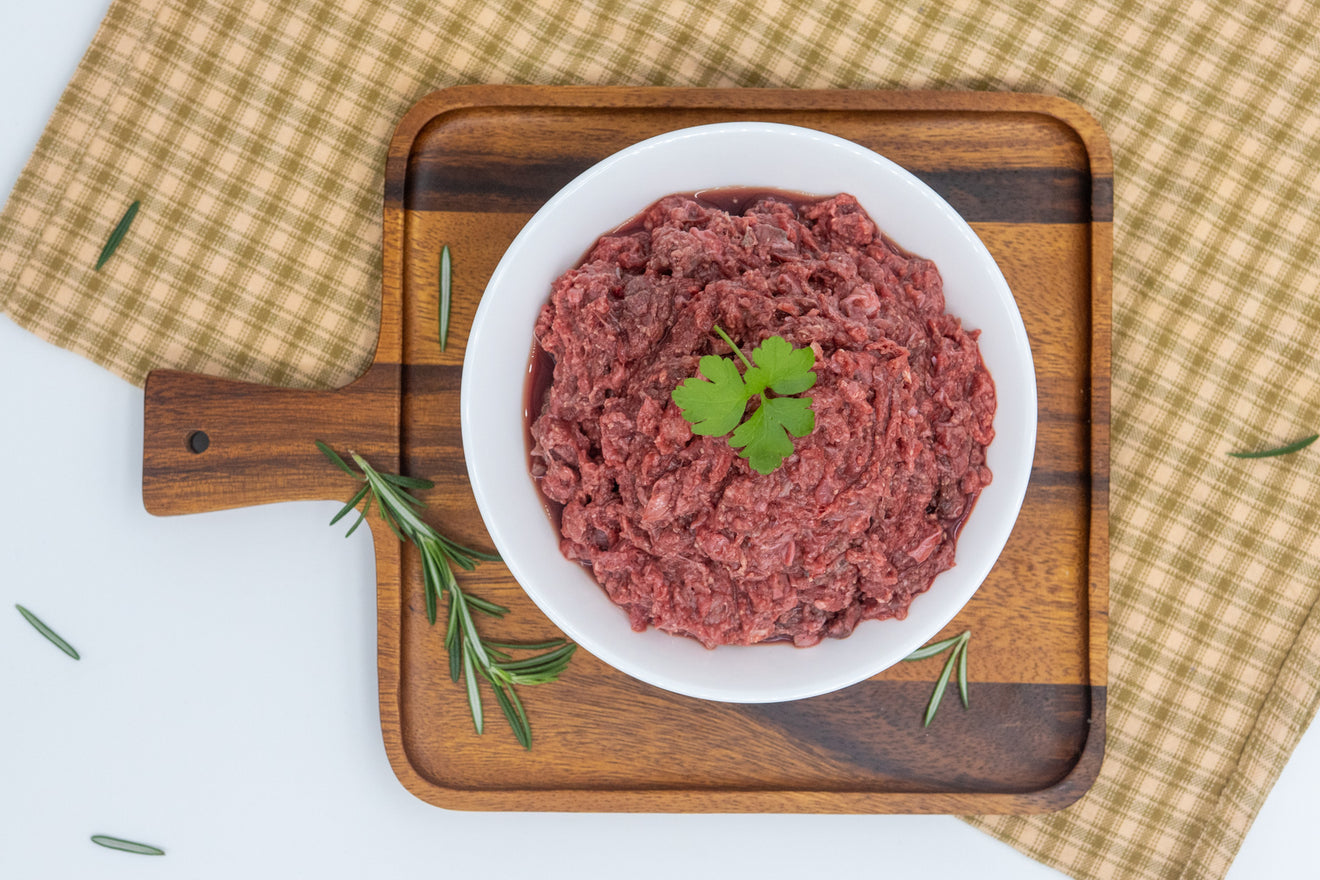 Learn How Much to Feed
Feeding raw dog food can be a little overwhelming at first. Where do you start? As you probably guess, what to feed and how much depends on the dog. We created a Feeding Calculator to make this much easier. In additions to learning how much to raw dog food to feed, you will receive helpful meal suggestions with coupons.
How Much Should Your Dog Weigh at its Current Age?
What stage of life is your dog?